The Hearse wasn't in the best condition needing major roof repair at the windshield. There is a thread showing just how bad it was. When we got the 95 we had all intentions of doing a project car but decided the 95 Buick was just too nice to do anything to. The 86 Caddy needed just enough work to meet our need for what it has become.
Finally finished the paint job on the 86. Both front doors were replaced and new gaskets were installed. I still have wet sanding and buffing, but I'm not in a big hurry to get that done. The skull pile on the side was done by hand. It is stencils, but each skull has its own details to give them an individual look. There is over 24hrs of labor to get what you see. The hood,,,,, long story here. It is a wrap. I had many hurldes to get over to get to this point, but I've been a Tall Man fan forever, so I really wanted it to happen. We did install it the wrap. I am really enjoying this car and have more to do. All work has been done in the driveway.
Scully (86 Caddy) seems to be happy that he was saved.
These were taken at our last cruise night for this year. It is a BLAST to drive around.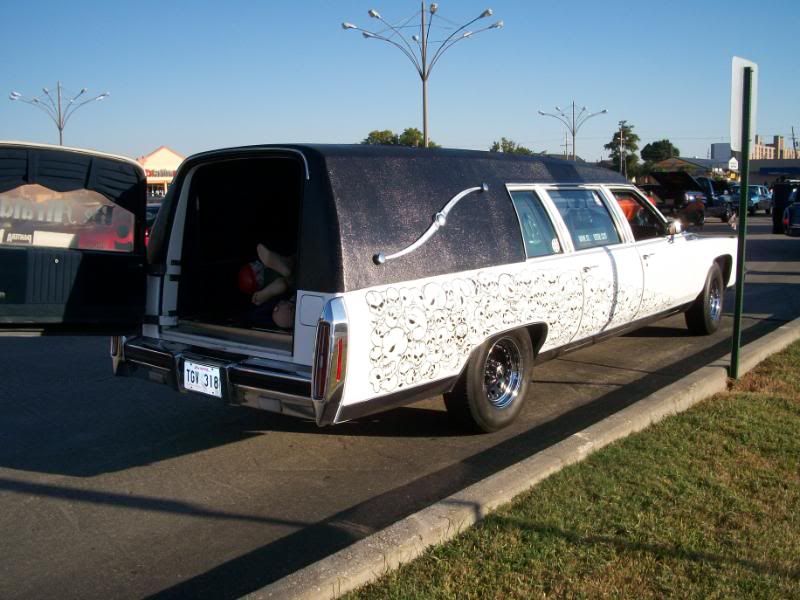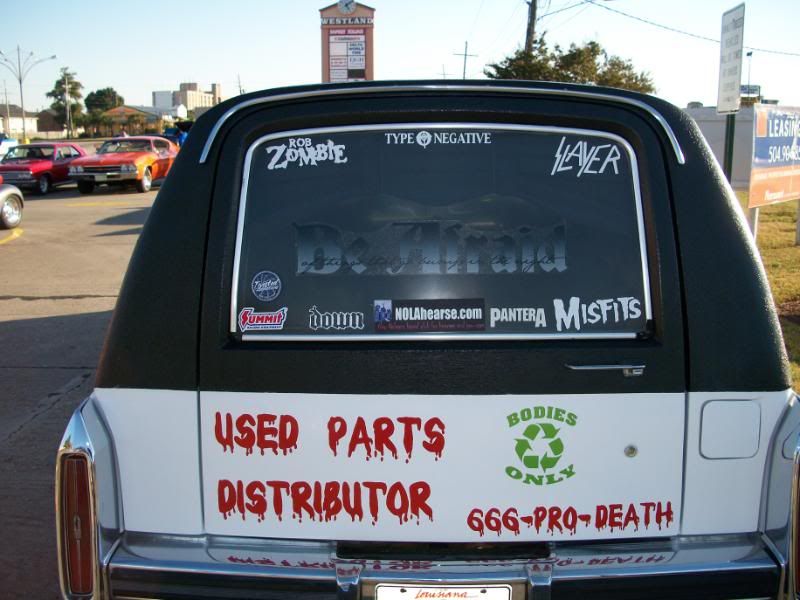 The rear door is hand painted. Many people have said it looks like a decal. The Bodies Only is a decal I ordered. I wasn't sure if I like this idea, but love that it make fun of the recycling craze. It will stay.