Some folks might remember
disPAIN'Sbac
(RIP) from here from many many moons ago. He trolled me bigger than shit with him saying he bought a pink pinto and wanted me to stripe it. Actually might be easier to just explain in video form.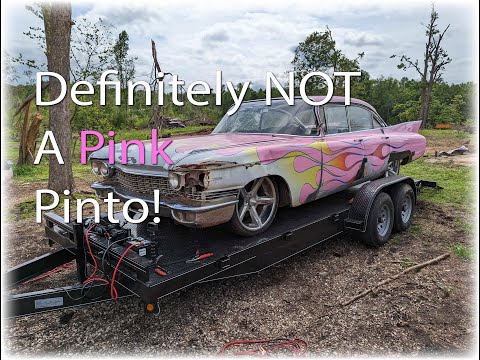 Well this is what it looked like in 2011 (now that I fixed the forums I was able to find these pictures):
Well now that car belongs to us! I was going to put it up for sale and Nikki told me she thought it was cool as shit so we decided to keep it.
Took us all of 10 minutes to get it running and can actually drive it in and out of the shop now. Needs a LOT but we figured we'd honor our brother by keeping the legacy of his insanity alive. Eventually it'll be a metallic purple with as much ridiculous pinstriping as she'll let me do to it.​​​​​